YK-111 Large Space Low Temperature Cool Wind Dryer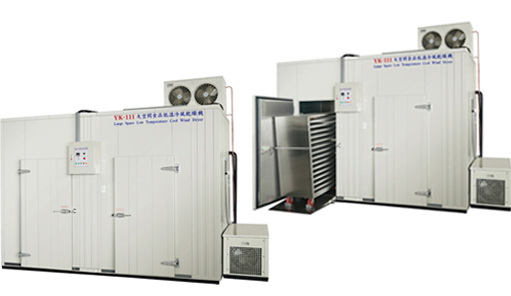 Certification :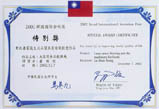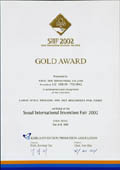 Application :
Fishery :
Small dried fish, Shark's fin, Lobster,Scallop, Salmon, Sea slug, Jellyfish,Sea moss, Shark's skin, Fish slices.
Mushrooms :
Agaric, Fungus, Mushroom,Button mushroom, Morel.
Vegetables :
Garlic, Onion, Lentil, Potato,Asparagus, Bamboo Shoot, Burdock,Chilli, Dried lily flower, Scallion.
Fruits :
Pineapple, Mango, Carambola, Guava,Plum, Strawberry, Chestnut, Grape,Sapodilla, Longan, Fruit skin, pulp,Glace Friut, Friut Tea.
Chinese Medicine Material :
Ginseng, Korean ginseng, Bird's nest,Gyrophora, Red date, Black date,Medlar, Putchuck, Cinnamon, Loquat leaf,Apricot kernel, Tea, Flower tea, Lotus nut.
Enzyme, Vitamins, etc :
Albumin yeast, Starch yeast, Papaya yeast,Natural Vitamins, Antibiotic material,Blood, etc.
Patented:
Patented: TAIWAN:130580 130582 062994
CHINA:ZL98209051.x
U.S.A.:5.940.983
Specification:
TYPE
6RT
6RT×2
Dimension(cm)
350 × 135 × 258
350 × 270 × 258
cart/tray
3 carts / 45 trays
6 carts / 90 trays
Tray size(cm)
100×62×3
100×62×3
Temperature range
20°C~ 45°C
20°C~ 45°C
Power consumption
15KW
30KW
Capacity according to different material
150~240kg
300~480kg
Drying process time
According to different material, thickness & temperature setting.
Options: 1. Germicidal lamp 2. Transducer 3.Added cart & tray
4. Temperature switch 5. Accessories components
* Food processing time differs according to different material & thickness.